Those affected may be entitled to

financial compensation
In July 2018, the Department of Justice announced that 3M®, the sole supplier of dual-ended Combat Earplugs agreed to pay out over $9,000,000 to settle allegations that it willingly sold earplugs that were defective, putting soldiers at high risk of permanent hearing damage.
Those who were part of the military and are now combating Hearing Loss or Tinnitus due to 3M® Earplugs, may be entitled to compensation.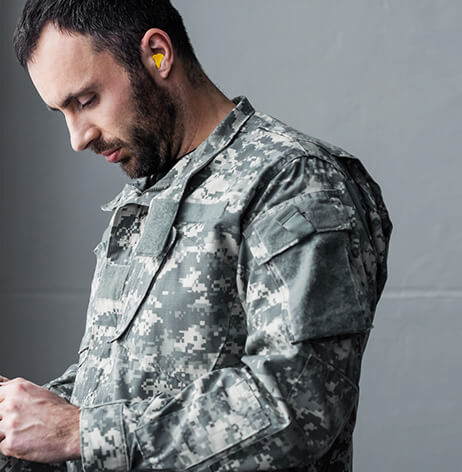 The Earplugs Were
Originally Designed for Soldiers

In Combat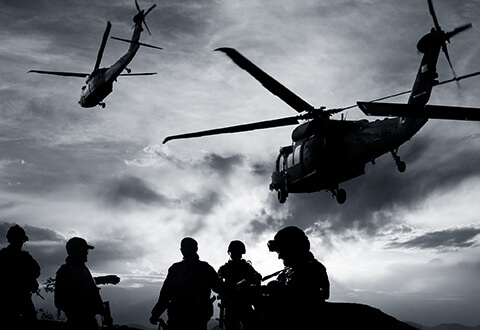 3M's® Combat Arms Earplugs were originally designed for soldiers in combat and featured a unique double-sided design. The earplugs were intended to block loud noises such as explosions, but allow for the hearing of softer noises, such as verbal commands. This adaptability led the United States Military to purchase these earplugs for active-duty service members. However, emerging lawsuits now allege that 3M® was aware of the defective design, which allowed much more noise to enter inside a user's ear than stated. Through combat, the earplug would gradually become loose, allowing for extensive damage to our service member's hearing.
Wars the Earplugs Were Used In
3M® Earplugs allegedly have a dangerous design that can cause them to subtly loosen while being worn. This defect can allow dangerous sounds to enter the ear canal and cause hearing damage, one of the largest ongoing medical problems facing soldiers today. Millions of service members were issued 3M® Earplugs while engaging in foreign conflicts.



War in North-West Pakistan

Operation Ocean
Shield in the Indian Ocean

American-Led Intervention in Libya
From 2003 to 2015, thousands of military members in conflict zones, such as Afghanistan and Iraq, used 3M's® Dual-Ended Combat Arms Earplugs (Version 2 — CAEv2) that may have lead to partial or full hearing loss, or tinnitus. The plugs were intended to block loud noises and the sounds of explosions while allowing soldiers to communicate freely with each other. Aearo Technologies, which was acquired by 3M® in 2008, designed the plugs. A whistleblower stepped forward in 2018 and warned people of the design flaw. After the U.S. Department of Justice investigated the claims, 3M® paid $9.1 million to the federal government to resolve the allegations that 3M® knew there was a flaw in the plugs and supplied them anyway. The plugs have now been discontinued.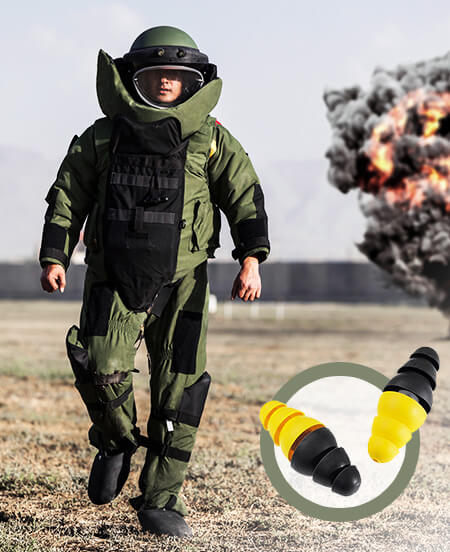 We Get Results

Available 24/7
Those who wore 3M® Earplugs during active duty service from 2003-2015
and then developed hearing loss or tinnitus, may be entitled to a cash settlement.
Risks Associated with the Earplugs
3M® Military Earplugs Linked to Hearing Loss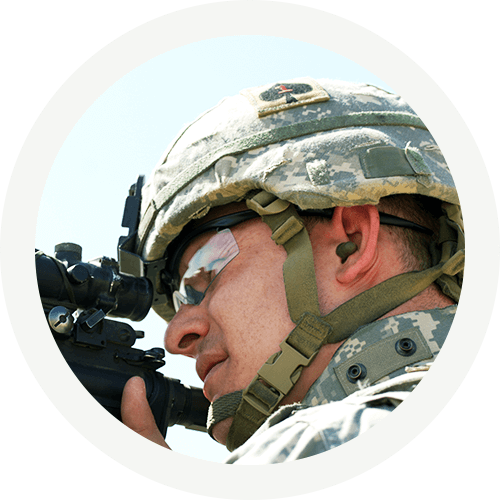 Studies have indicated that 3M's® earplugs may lead to Tinnitus, a permanent condition
Use of 3M's earplugs has been linked to deafness in users
3M's® faulty earplugs have been shown to lead to irreversible hearing loss
Reports have surfaced indicating that loss of balance is common in those who used 3M's® earplugs
Those affected may be entitled to

Financial Compensation
Those who were part of the military and are now combating Hearing Loss or Tinnitus due to 3M® Earplugs, may be entitled to compensation.
Words from People We've Helped
Got some much needed help. Their team was responsive and patient with questions.

Paul James
10 years of service took a toll with these earplugs. Glad this team has handled everything necessary.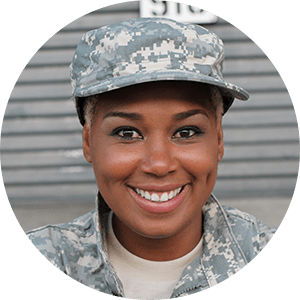 Jessica Zopelis
The attorneys and staff always listen and answer questions.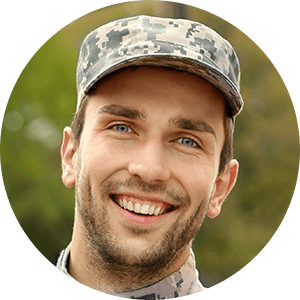 Ronald Izquierdo